Recycled composite decking boards designed for hospitality and sports venue flooring areas
We know that decking needs for public venues are different than for residential spaces, which is why Stadia decking is different. Our reversible ribbed and grooved Stadia decking is the perfect choice for hospitality and sports venue flooring areas. Stadia decking was originally designed to limit the volume of debris that could fall between deck boards during sporting events, therefore minimising potential fire risk. It's unique angled edge design allows good air circulation, which is a must for all decking, without creating clear gaps through which litter can fall. The Stadia range is also available in a variety of sleek colours so you benefit from safety features without compromising on style.
order sample
Get a quote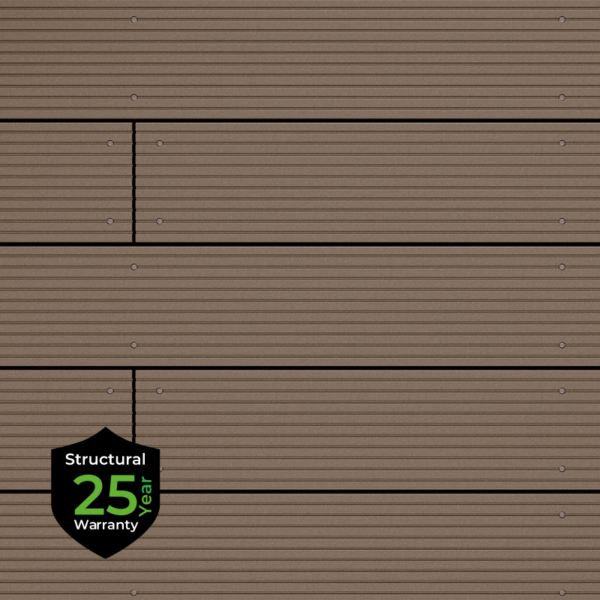 Stadia colour options
Our specially designed Stadia profile is available in a number of popular colours to complement the design of your project. See below to discover our Stadia colour options.
Due to computer monitors displaying colours differently, actual colours and patterns may vary. We try extremely hard to ensure our photos are as life-like as possible, but please understand that the actual colour and pattern may look slightly different in real life. To ensure the colour and pattern is to your liking, we encourage you to ordr samples before making your final decision.
Matching fascia boards
Each of our ranges provide the option of matching fascia boards to finish your deck in style. Our fascia boards have been expertly designed to withstand heavy footfall and traffic, as well as covering and protecting the edges of your decking system, giving it a high-quality aesthetic.  
Get a quote
3.6m
Yes any length 1.5m - 6m**
25mm
136mm
Wood polymer composite
Yes
Ribbed or Grooved
Yes
0.5m2
Residential 25 years*
Commercial 25 years*
3.6kg/m
25mm x 136mm – Grooved / Ribbed Reversible
3.6m standard stocked length
1.5m-6m available made to order and minimum quantities apply
Designed for use with face fixings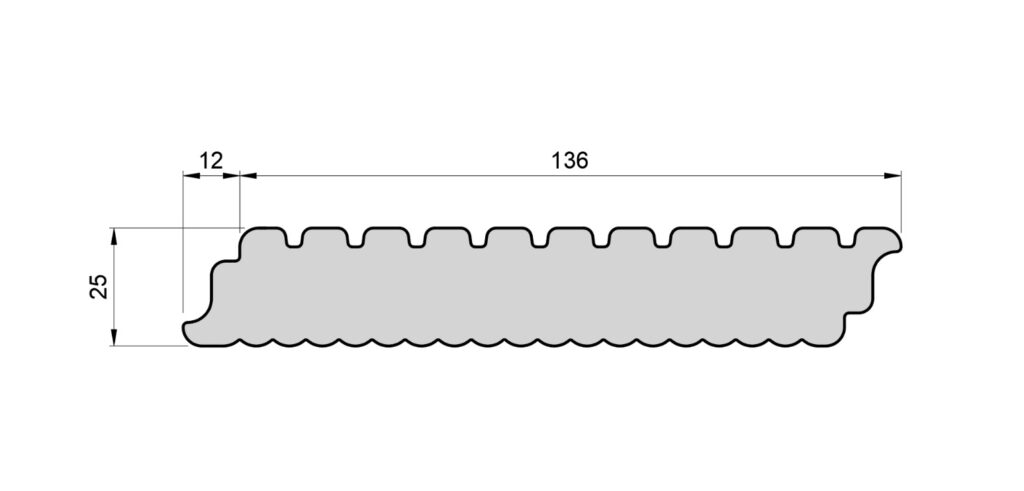 Deck board profile
25mm x 136mm – Grooved / Ribbed Reversible
3.6m standard stocked length
1.5m-6m available made to order and minimum quantities apply
Designed for use with face fixings
Fascia board profile
19mm x 136mm
3.6m lengths
To create a neat finish to the deck sides.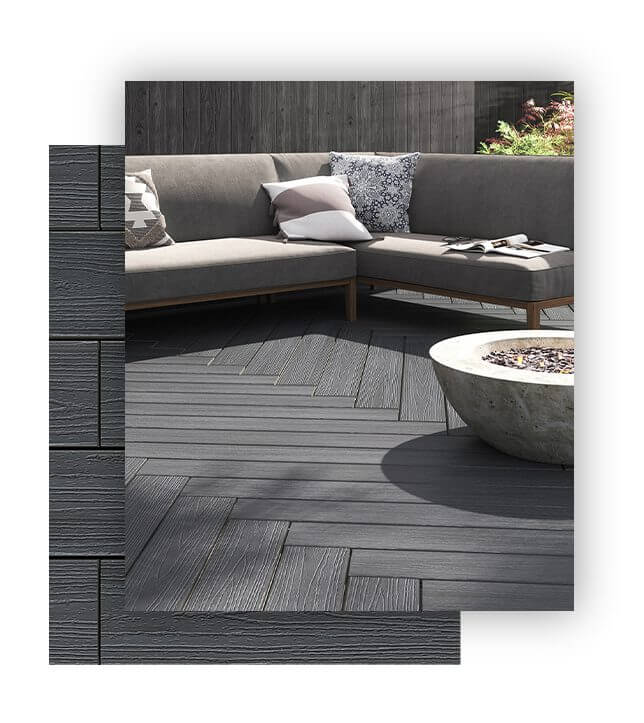 Why choose Ecodek?
Help & advice
A place to find all relevant details about our products, from how to install your decking through to caring for it ensuring that it continues to look as good as the day it was installed.
Help & advice
Order samples
We offer samples for all our decking ranges to help you decide on the perfect match for your project.
Order samples
Calculating your decking material
How to calculate the materials required for a decking area is often one of the first things that we are asked. We have put together simple steps to show how this can be done for each of our ranges.
Calculate decking
Ecodek Blog
You can find useful decking tips within our blog section as well as background to our environmental credentials.
Ecodek Blog
Decking components
In addition to our stylish array of boards, you will also require various other components to build and finish your perfect decking system.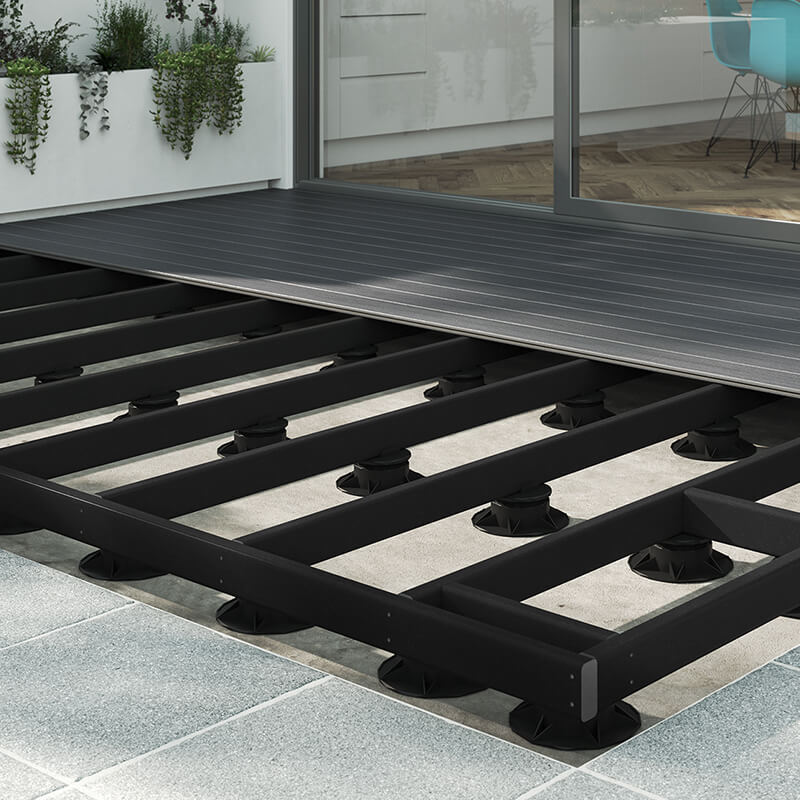 Support beams
Our supporting substructures will protect the longevity of your installation, providing added peace of mind. We have two to choose from; Super stiff or Low profile.
Read more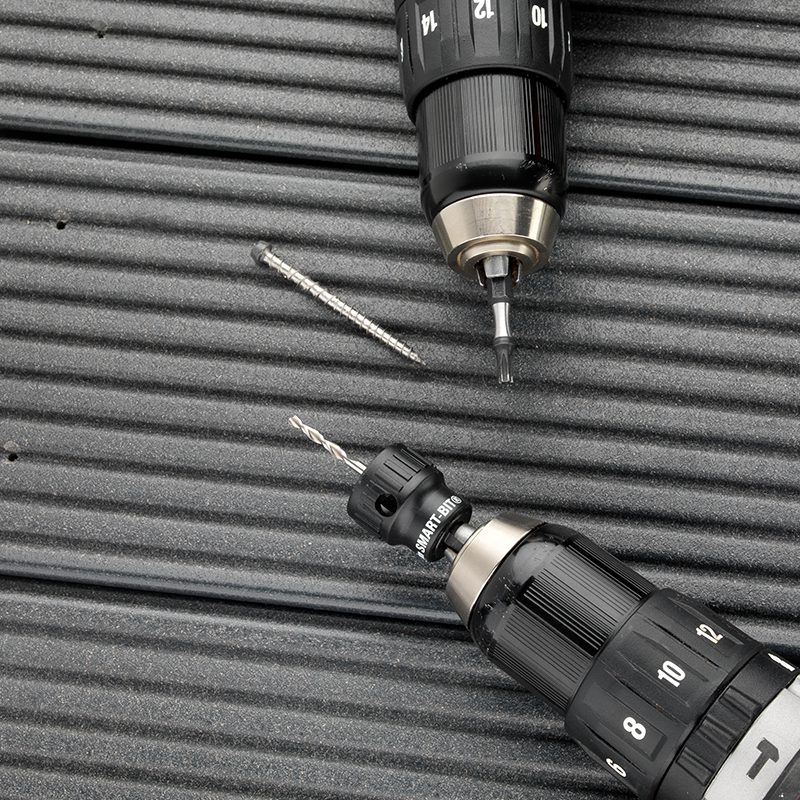 Fixings
Our range of screws, clips and spacers are specifically designed for our products, ensuring that your chosen style of deck is finished to the highest standard.
Read more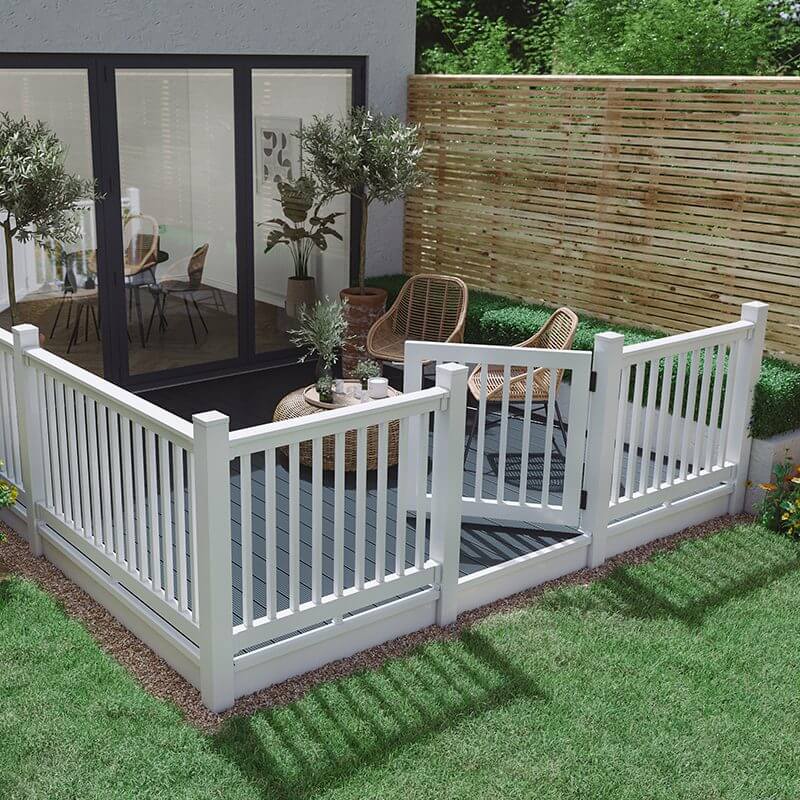 Balustrade & Gate Kits
Looking to enclose your deck area? Our easy fit, stylish balustrade and gate kits are simple in design, low maintenance and durable.
Read more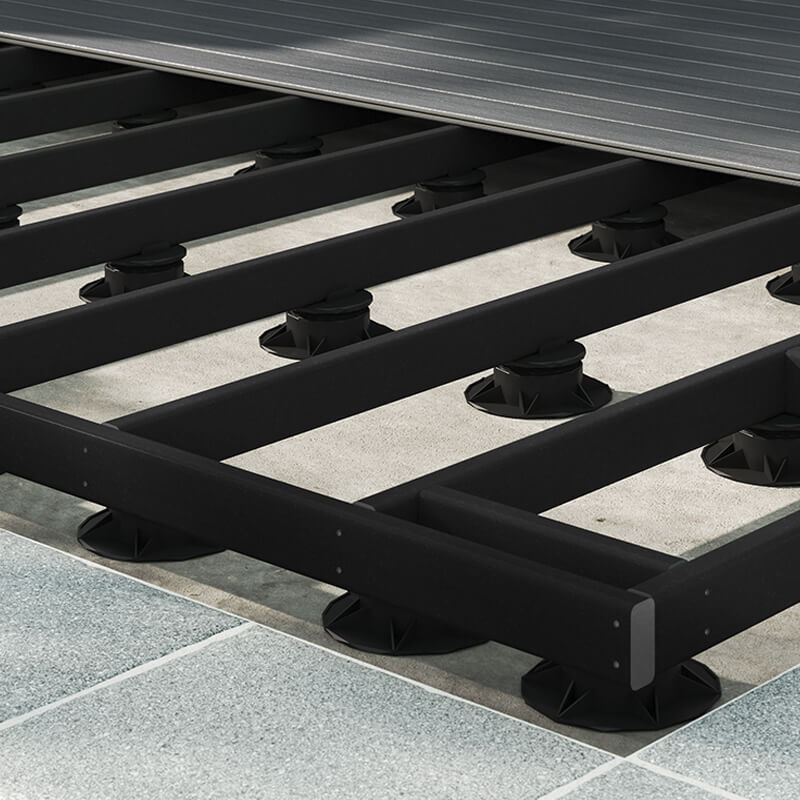 Pedestal & Packers
Our fixed and adjustable pedestal supports can be used to facilitate the installation of our decking products on a range of different surfaces.
Read more