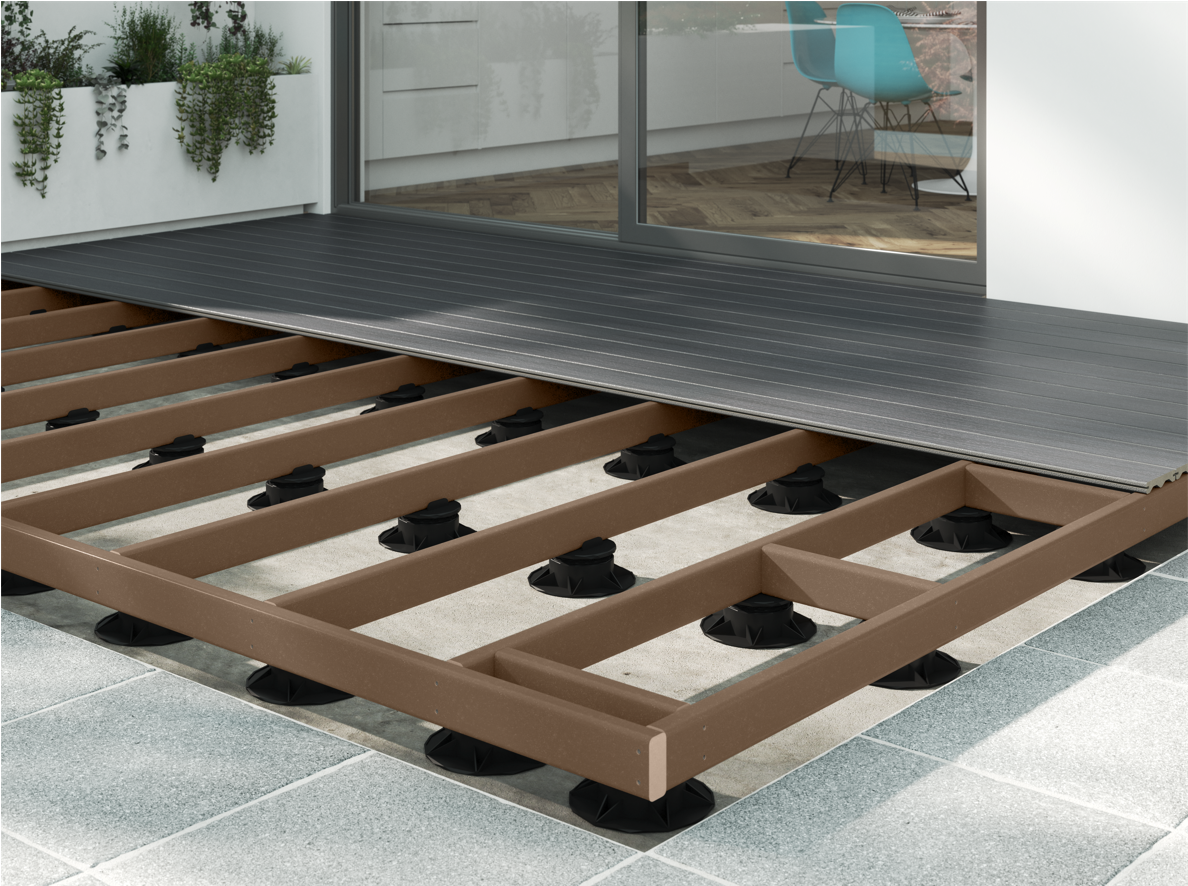 Composite Decking Support Joists
At Ecodek, we offer our composite decking joists in two different options, Low Profile and Super Stiff, ensuring that you have the right supportive system in place to suit your deck's location and surroundings.
Both composite decking joist options are designed to protect the longevity of your installation, keeping your decking system safe from any of the surrounding elements.
A deck is only as good as the supporting sub-structure and our high-quality composite decking support joists and support beams have been expertly designed to complement our decking boards and to provide protection as well as style. If you are looking for weather resistant, hardwearing decking support, which requires minimal maintenance and will not rot, splinter or warp, then you're in the right place.
Support beam - Low Profile
Our Low Profile composite decking support beams are ideal for installations where a lower threshold needs to be met, although we recommend no less than a 80mm void underneath the decking. To enable this void, our pedestals or packers can be used to be build up the system.
Useful for all applications, especially locations where the base area is damp or sited near to exposed damp or wet areas, our Low Profile option will combat any rising damp and subsequently protect the decked area above. Our low profile composite decking support beams represent the ideal solution for providing a low maintenance, hardwearing and weatherproof support system for your composite deck.
Our Low Profile bearers should be supported by pedestals or packers, at no more than every 500mm intervals.
40mm x 48mm
3.60m/4.80m standard
2.11kg/m (linear)
Black
For further technical details of our Low Profile support beams, download the installation guide below.
INSTALLATION GUIDES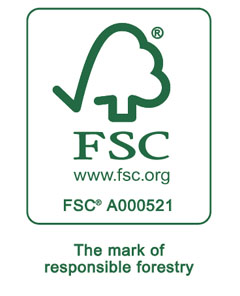 Support beam - Super Stiff
Working in tandem with our pedestals or packers, our Super Stiff composite decking support beams create a solid sub-frame for your beautiful decking boards to sit on.
Similar to our Low Profile decking support beams in terms of protecting your decking from the elements, our Super Stiff deck support beams are also suitable for a number of different applications; such as outdoor dining, leisure areas, balconies, decking and street furniture. The main difference is that they are larger in height and available in a number of different colours to match your deck.
The Super Stiff bearers can also be used as lumber and for street furniture, for example. When installing within flooring, it needs to be supported by pedestals or packers every 1000mm.
Colours: Slate Grey, Pebble Grey, Dark Brown, Light Brown and Black
38mm x 88mm
3.60m/4.80m standard
3.68kg/m (linear)
For further technical details of our Super Stiff support beams, download the installation guide below
INSTALLATION GUIDES
We offer samples for all our decking ranges to help you decide on the perfect match for your project.
Want to find out more about our ranges to find the product that's right for you? We have a range of resources to assist your decking choice.