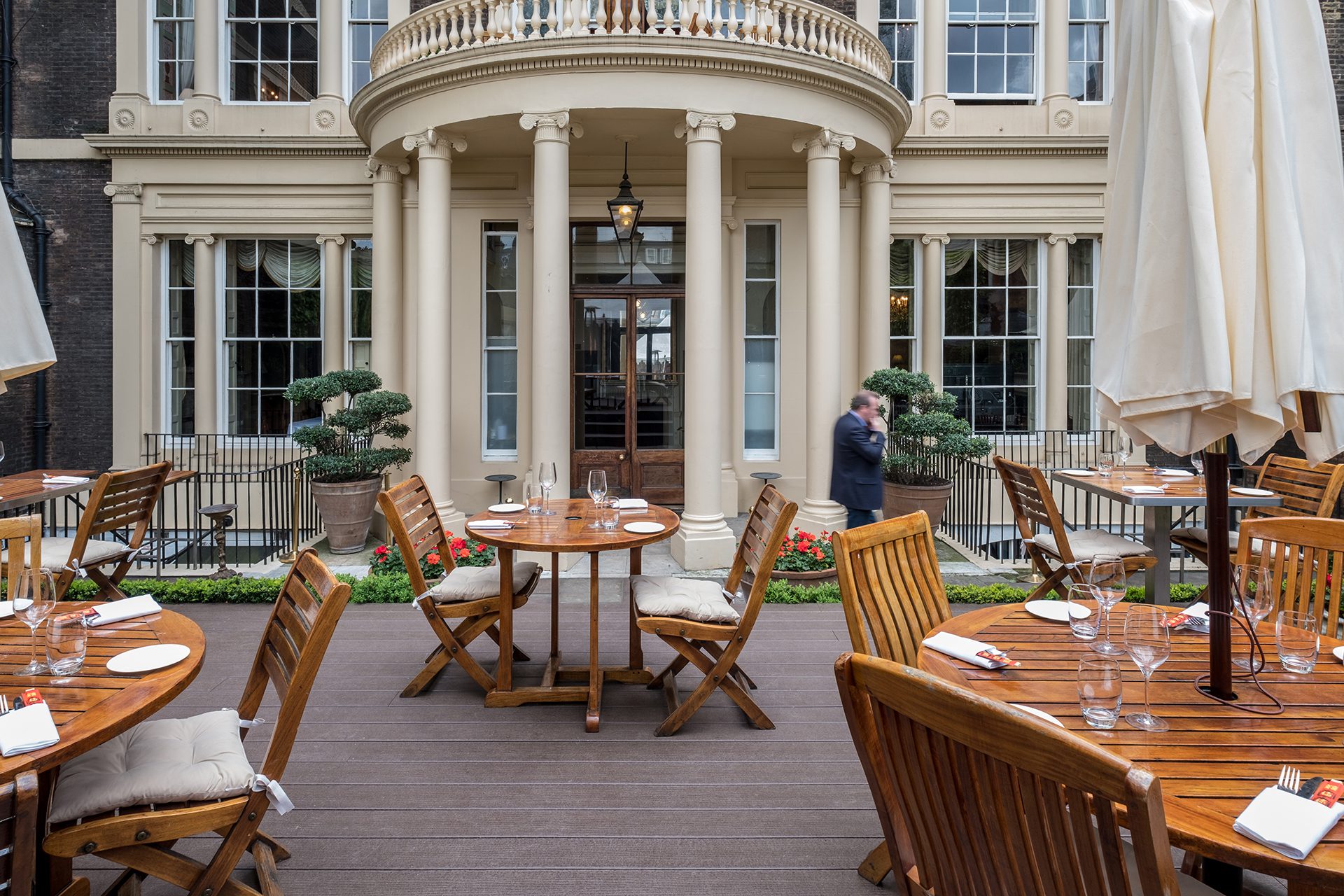 Stylish and durable decking for leisure establishments
Ecodek composite decking offers a great combination of style and durability – ideal for outdoor leisure spaces.
Whether it's a pool area, restaurant, walkway or rood terrace, we have a leisure decking solution to suit your project.
View our capped decking collections that offer optimum stain and fade resistance, our anti-slip options for maximum safety or our heavy duty, Signature HD range for superior durability.

Ecodek Lumber
Our stylish profiles offer a number of great features.
Slip resistant
With high levels of slip resistance, our boards are designed to keep you safe in different conditions.
Low maintenance
We truly understand the value of your time, meaning that our decking will not need sanding or sealing and is easy to clean.
Splinter free
With both style and safety in mind, our boards are designed to be tough, durable and splinter free.
Rot & split resistant
Our high-quality boards are carefully made to last and will not rot or split.
Guarantees
All of our ranges come with industry-leading guarantees to give you further peace of mind.
Recycled content
Our suite of products are made from 95% recycled and sustainably sourced materials.
Why choose Ecodek composite decking for your project?
Our composite leisure decking collections are ideal to transform the outdoor areas of holiday homes and lodges. As our decking is low maintenance, practical and robust, it's able to withstand all seasons, come rain or shine.
As an ideal alternative to timber, Ecodek decking is splinter and rot resistant and requires no painting, staining or treatment.
Our decking also delivers on sustainability, being made from over 95% recycled materials.
Order sample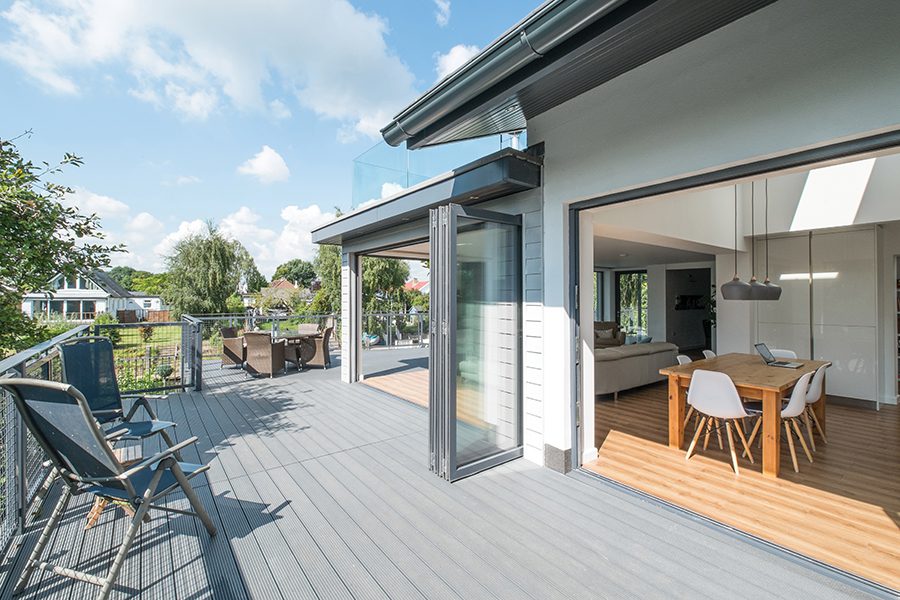 Ecodek Leisure Decking Applications
Find out more about Ecodek's range...