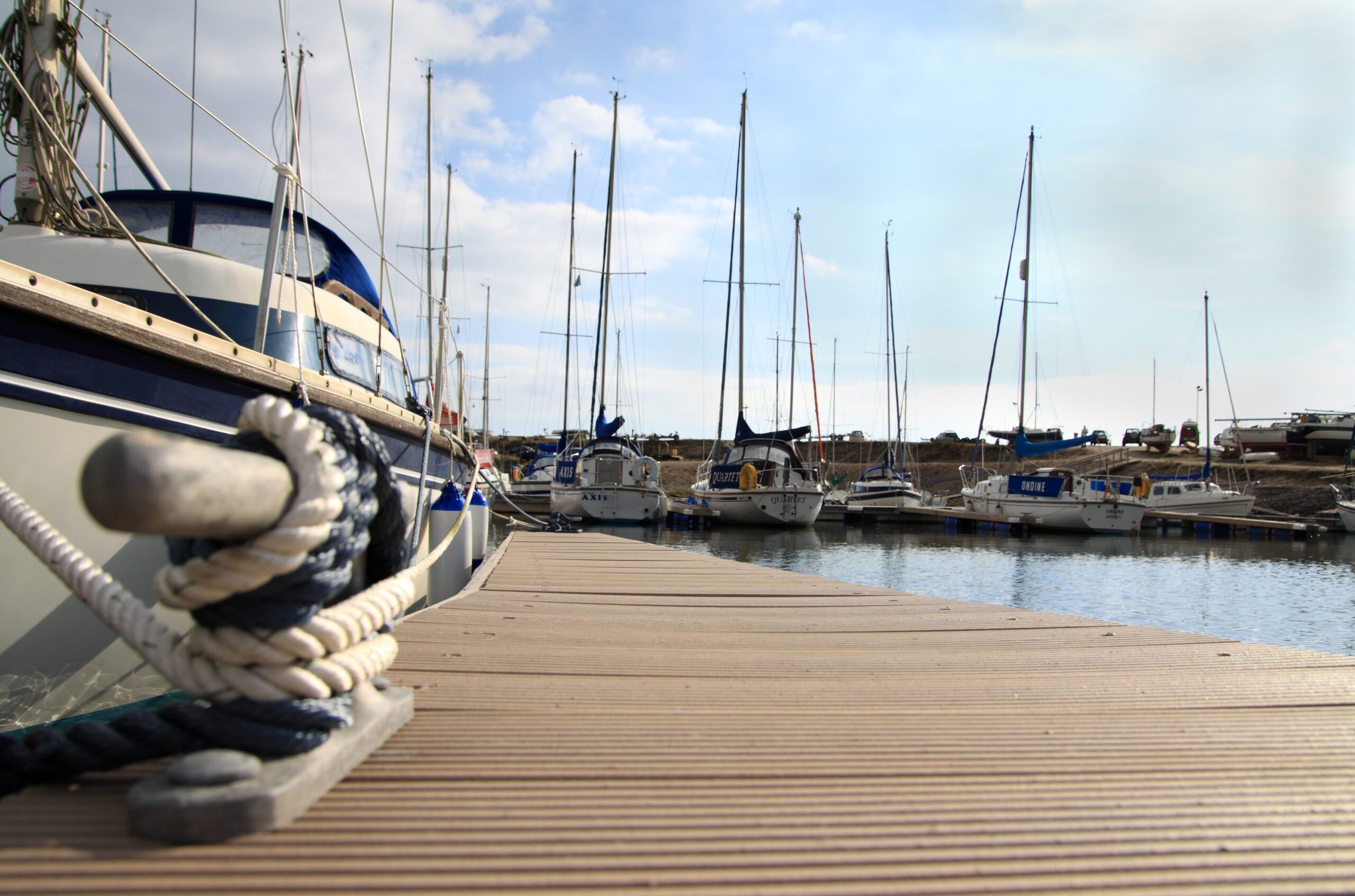 Non slip composite decking for marinas
Marinas, waterfronts, docklands and harbours need decking that's strong enough to withstand water, wind and sun. At the same time it needs to maintain its intrinsic structural integrity and look stunning. Ecodek composite marina decking lives up to this challenge, with durable, low maintenance, anti-slip features.
Carefully designed and installed marina decking can transform a seafront outdoor space into a contemporary area to dine, relax or play. Coastal getaways, seaside properties, boardwalks and marinas always look elegant with Ecodek decking.

Ecodek Lumber
Our stylish profiles offer a number of great features.
Slip resistant
With high levels of slip resistance, our boards are designed to keep you safe come rain or shine.
Low maintenance
We truly understand the value of your time, meaning that our decking will not need sanding or sealing and is easy to clean.
Splinter free
With both style and safety in mind, our boards are designed to be tough, durable and splinter free.
Rot & split resistant
Our high-quality boards are carefully made to last and will not rot or split.
Guarantees
All of our ranges come with industry-leading guarantees to give you further peace of mind.
Recycled content
Our suite of products are made from 95% recycled and sustainably sourced materials.
Why choose Ecodek composite marina decking?
Ecodek composite marina decking offers increased safety in wet conditions. With low moisture absorption and high slip resistance, Signature AT and HD marina decking boards provide a safe and durable decking system which will not rot or be susceptible to salt.
The profile of our Signature HD range offers more strength that will allow jetties to be constructed with longer distance between their supports. Our Super Stiff Beams and Low-Profile Bearers also aid the life of seafront applications with substructures able to combat the threat of damp and wet conditions.
Order sample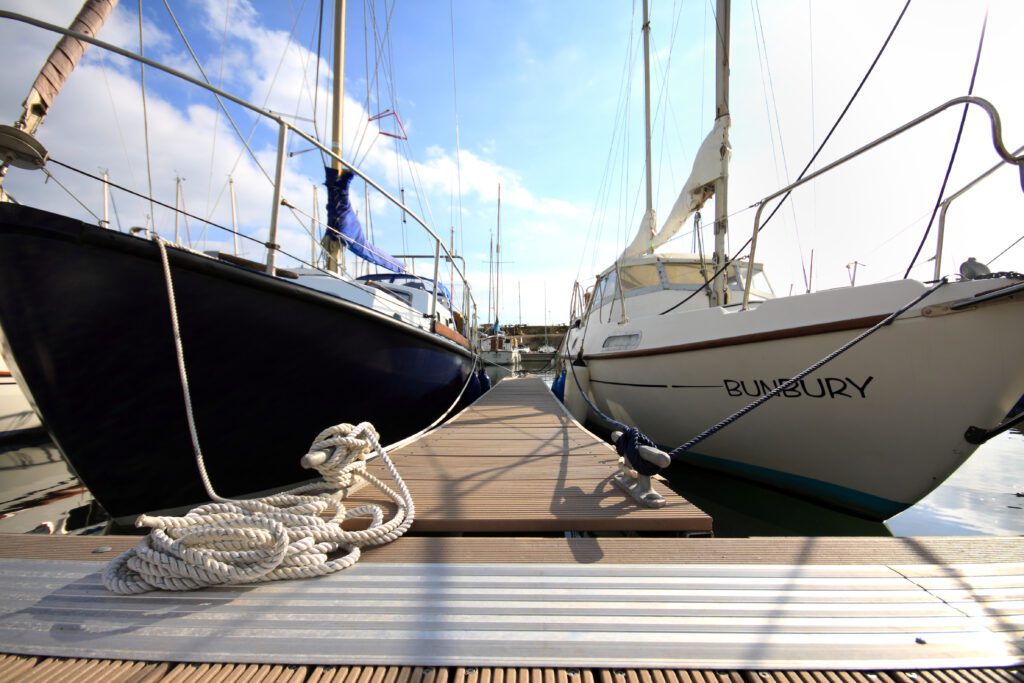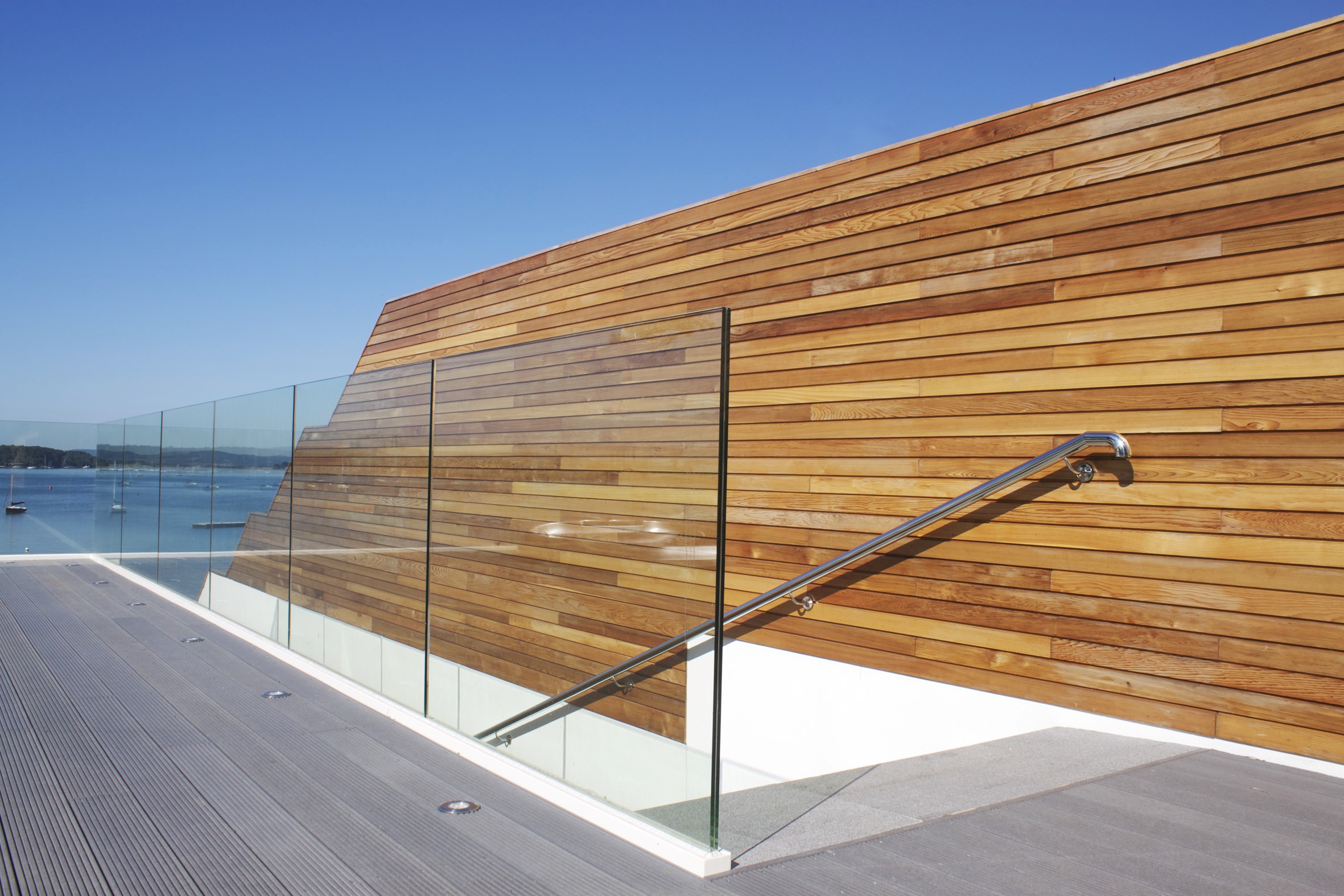 Does Ecodek marina decking require regular maintenance?
Crafted from a blend of recycled plastic and wood, Ecodek decking does not rot or splinter, even when faced with adverse weather conditions. Our marina decking is supplied in your preferred colour and finish, so unlike timber decking, no painting, treating or sealing is necessary.
WHY ECODEK
Find out more about Ecodek's range...