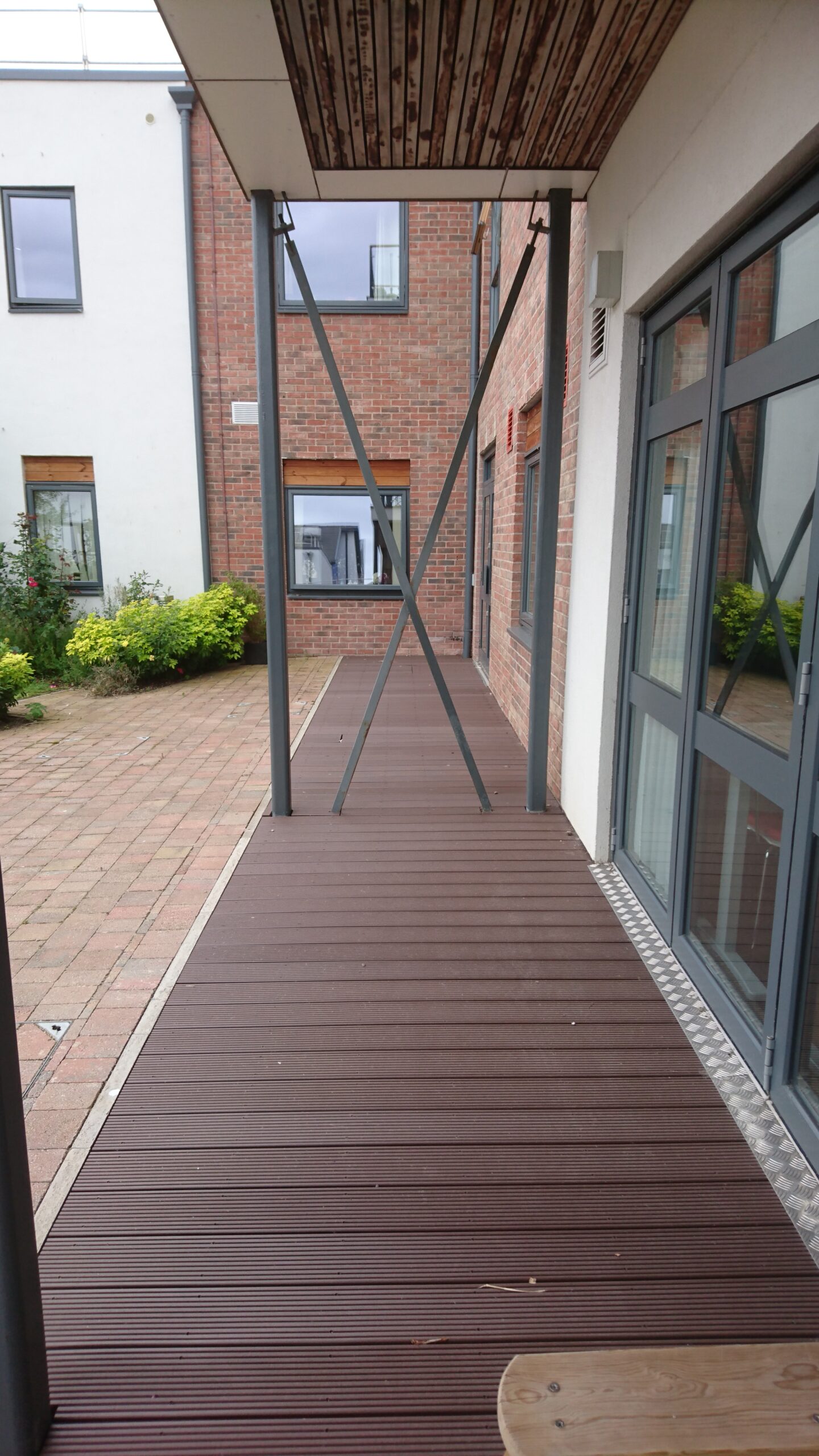 Composite boards for healthcare facilities
Design considerations for healthcare establishments often need to concentrate on health and safety requirements. When it comes to outdoor surfaces, the risk of slips and falls is a much greater concern than for many other types of projects.
Whilst all of Ecodek decking collections feature anti-slip properties, we can also offer a range of coloured anti-slip inserts, allowing visual identification of high slip potential areas. These are also ideal for ramps or gently sloping access paths.

Order samples
Ecodek Lumber
Our stylish profiles offer a number of great features.
Slip resistant
With high levels of slip resistance, our boards are designed to keep you safe in different conditions.
Low maintenance
We truly understand the value of your time, meaning that our decking will not need sanding or sealing and is easy to clean.
Splinter free
With both style and safety in mind, our boards are designed to be tough, durable and splinter free.
Rot & split resistant
Our high-quality boards are carefully made to last and will not rot or split.
Guarantees
All of our ranges come with industry-leading guarantees to give you further peace of mind.
Recycled content
Our suite of products are made from 95% recycled and sustainably sourced materials.
Find out more about Ecodek's range...